NEW UPGRADED PREMIUM SERIES

Dark Knight & Dark Wizard

Seeking to improve your office or computer game playing set up utilizing a comfortable seat? We have now the ideal answer for you. At Anda Seat, we never surrender our product improvement. Our Top quality Dark Knight and Dark Wizard premium gaming chair have been improved with remarkable material and extra. It is really time for you to treat yourself much better utilizing a legitimate seat that sees precisely what is the real solace.
Anda Seat designers, together with ace specialists and materials specialists, carefully dissect even the littlest subtleties of each chair to convey an honor winning sitting background
+ Upgraded large neck pillow and extra large lumbar support
made with memory foam to bring your the ultimate comfort

+ Upgraded multifunction mechanism, increase the weight limit
to more than 400 lbs.

5-star aluminum chair base, made with high quality PU covered castors

Premium high-end PVC leather, same material as race car seat.
Every single Anda Seat gaming chairs were designed, built, tested by multiple product expert teams to guarantee the best quality

This is the best warranty you can't find anywhere else in the world.

Tired of extra shipping cost when online shopping? No problem, we cover it for you

Excellent Customer Service
Our live support are real humans standing by ready to help you with all your needs

All models were designed based on race car seat with the same premium quality material

All our efforts are to help sponsor and assist streamers, eSports crews and beneficial our game playing environment.

Certified by EU Standard SGS Certification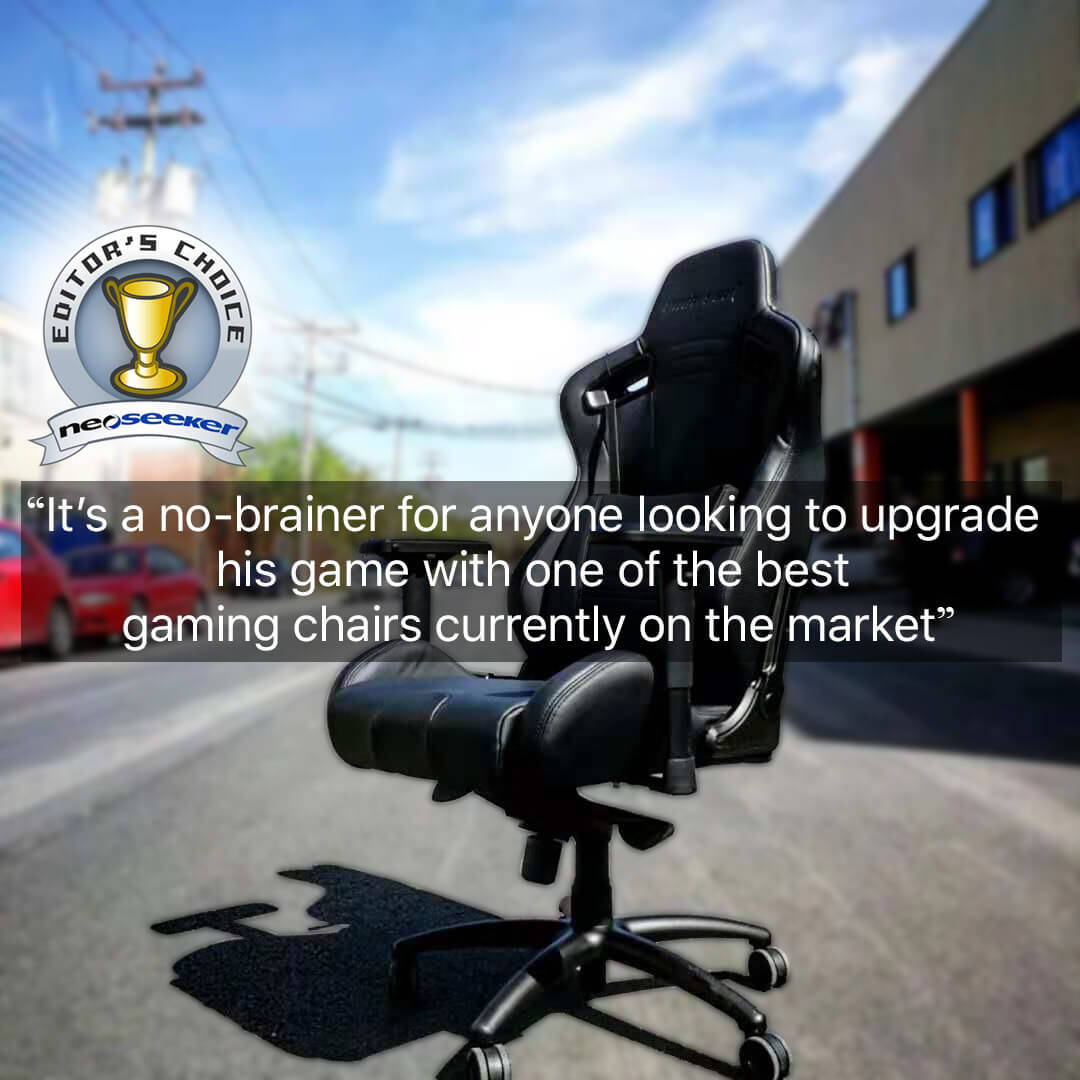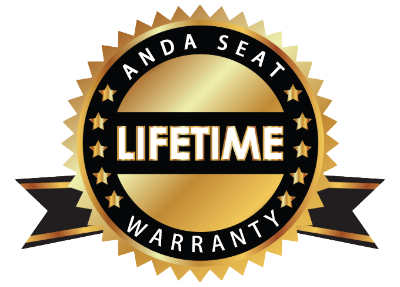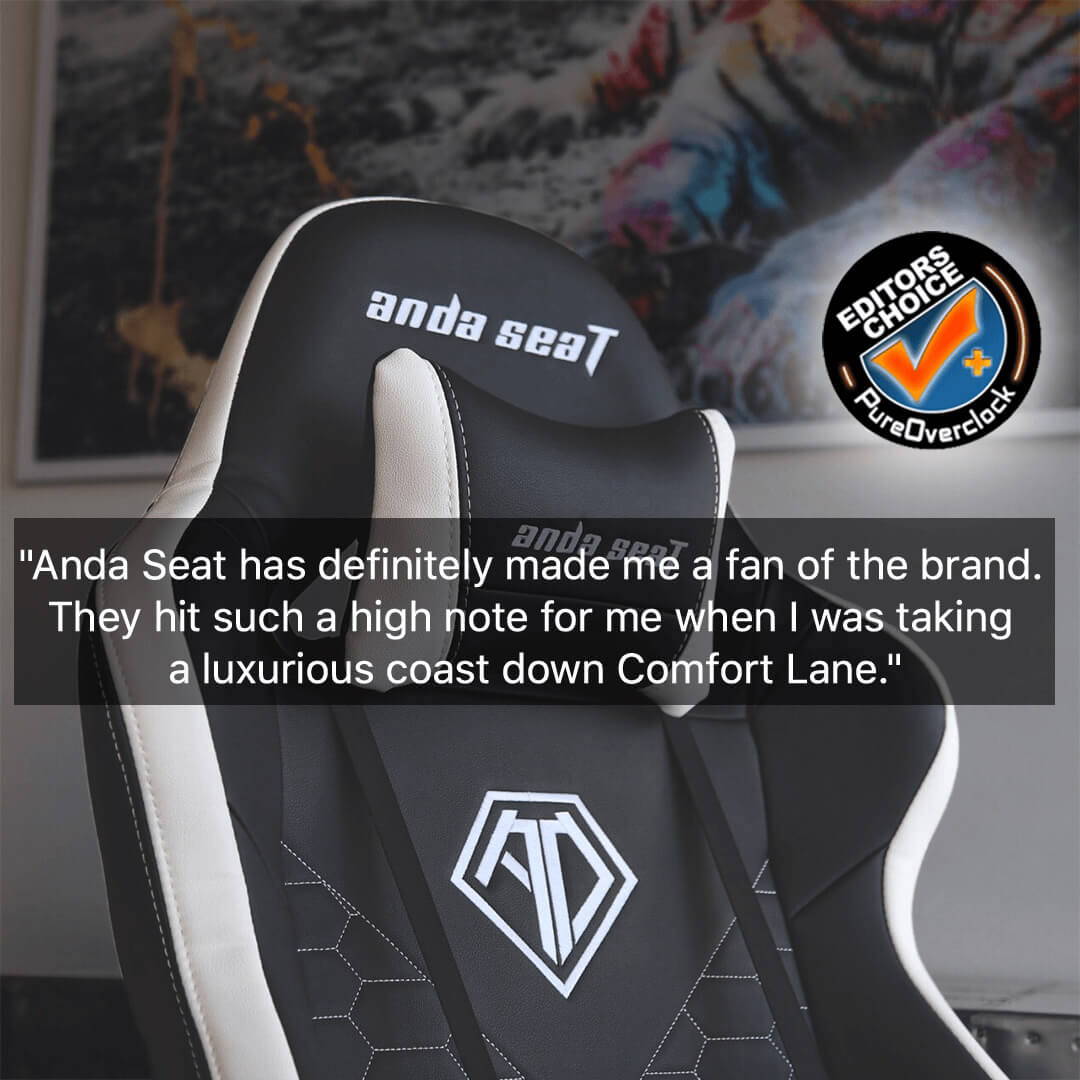 " ...Since getting this chair ... My husband is forever talking about how comfortable it is and how much more his back feels supported ... "

" ... Anda Seat has definitely made me a fan of the brand. They hit such a high note for me when I was taking a luxurious coast down Comfort Land ... "
"...Whether you're a gamer or just someone that spends a lot of time in front of their computer, having a comfortable chair isn't a luxury, it's a necessity..."

" ... Let me tell you that this chair, without a doubt, is the most comfortable chair I've ever had in my office... "

" ... Anda Seat managed to deliver a well-rounded product for gamers ... Highly recommended for those who want to game in style... "
" ... Dark Wizard Gaming Chair will have you channeling powerful magicks in no time.... The unique neck pillow design supports the entire upper back, shoulders, and neck.. "

" ... This high-back chair is ergonomically designed and made with quality materials for comfort as well as durability... "

" ... Anda Seat Dark Knight, a chair crafted for excellence in visual appeal and physical comfort as well as innovative features... "

" ... The chair feel sturdy, extremely supportive, and are highly adjustable. No matter how you prefer to sit ... these chairs have you covered... "

" ... Comfort is arguably more important than appearance, and this is an area where AndaSeat delivers.... "
" ... This is not only luxurious, it's resistant to compression ... able to use this chair for years without degradation in comfort..."

" ... The chair at a first glance looks awesome! The stitching is superb and it really helps the product to stand out from the crowd ... "
As a previous race car seat manufacturer for BMW & Benz, we insist on using the exact same leather material for those our gaming seating. Our premium PVC leather is durable, flexible, soft and tear-proof. Comparing with PU leather, our PVC leather can last much longer without losing shape, no smell, super easy to clean
3D/4D Adjustable Armrests
Absolutely nothing would do a better job to offer the intense convenience than Anda Seat highly adaptable armrests. The surface is covered by PU, it supports the forearm to relieve wrist pressure and muscle strain. Which maximum your gaming experience